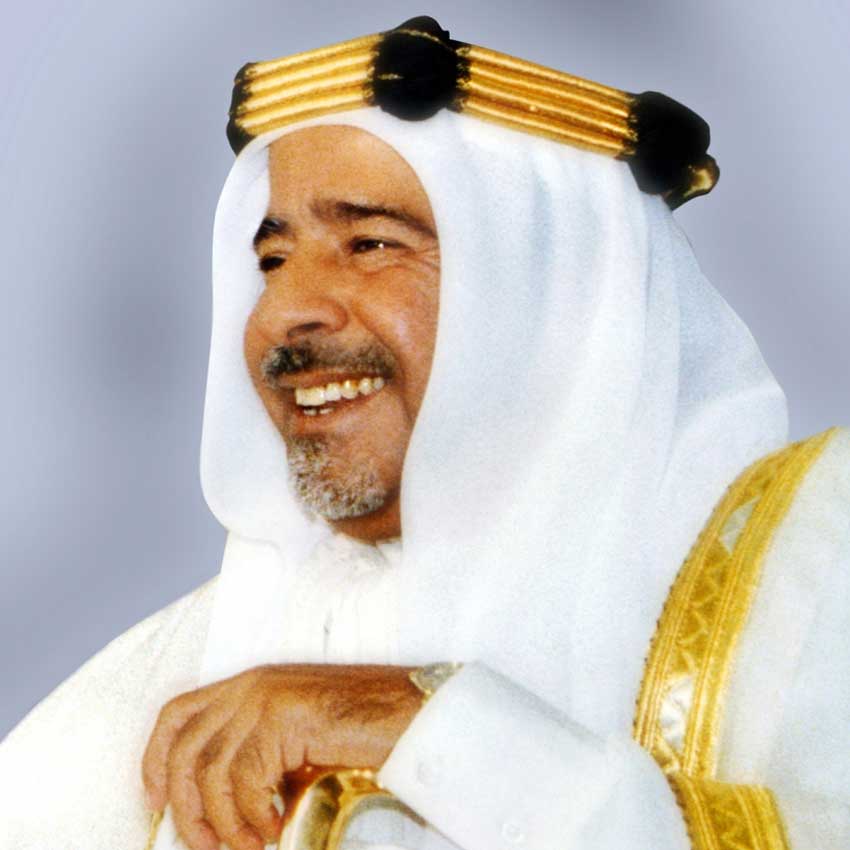 Manama, Feb. 2 (BNA):
The Board of Trustees of the Isa Award for Services to Humanity has launched a campaign entitled Cherished Moments with Late Amir His Royal Highness Shaikh Isa bin Salman Al Khalifa at an event held at the Isa Cultural Center in Manama.
The campaign aims to collate photographs, testimonies, or videos from the general public documenting some special moments with the late Amir of Bahrain and his humanitarian services on the local and international levels. This collection will be used to produce a new documentary which will showcase many humanitarian initiatives undertaken by the late Amir. The documentary will be shown at the 3rd Isa Awards for Services to Humanity, taking place in mid-2017 under the patronage of His Majesty King Hamad bin Isa Al Khalifa, King of Bahrain, in the presence of Arab and international figures from around the world.
The Isa Award for Services to Humanity is a world-wide initiative from Bahrain's King Hamad bin Isa Al Khalifa, which was established by a Royal Decree in 2009. The biennial award honours individuals and organisations around the globe that have provided outstanding services to humanity, regardless of their race, religion, culture, beliefs, or locations. An international jury evaluates the contributions of these individuals and organisations to humanity and the winner receives a $1 million cash award and a gold medal.
Commenting on the announcement, Ali Abdullah Khalifa, the award's secretary general, said: "We are pleased to have launched this campaign 'Cherished moments with the late Amir His Royal Highness Shaikh Isa bin Salman Al Khalifa, which provides a great opportunity for embassies, government entities, photography clubs and associations, leading businesses and the general public to share their images, videos or testimonies about the life and times of this great humanitarian."
As part of the Campaign, any photographs, footage or testimonials about the late Amir can be uploaded to the website: www.isaaward.org or emailed to communication@www.isaaward.org. In addition, this exciting campaign will also be supported by various social media channels such as Twitter, Facebook and Instagram.
The first edition of the Isa Award for Services to Humanity took place in 2013. The award includes 11 categories such as disaster prevention and relief, education, and human tolerance, with a jury representing high-profile individuals from around the world. The laureate of the biennial award receives a gold medal and a US$1 million cash award. The award is the first of its kind in the Middle East in the field of honouring service to humanity, and has successfully completed two cycles and established its own worldwide presence..