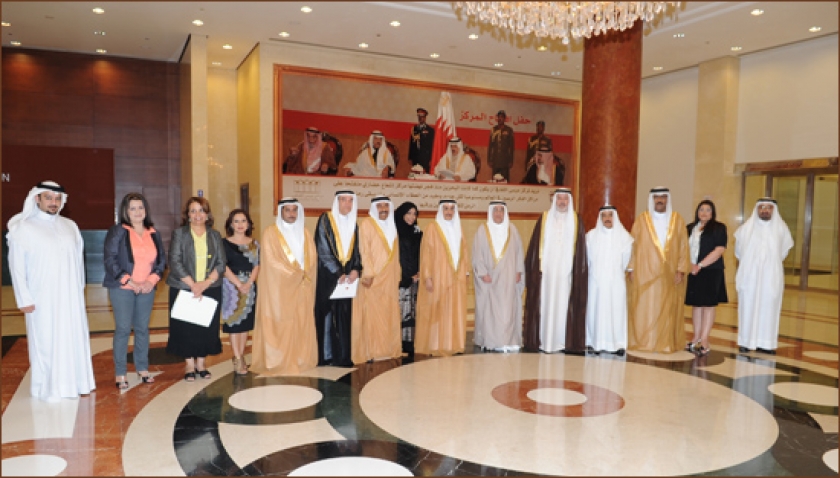 The headquarters of the Isa Award General Secretariat has been opened today. Deputy Premier and Isa Award board of trustees' chairman Shaikh Mohammed bin Mubarak Al-Khalifa inaugurated the new premises located at the Isa Cultural Centre in Juffair.
Board of trustees' first deputy chairman Shaikh Khalid bin Abdulla Al-Khalifa and other board members attended the ceremony.
The board held its 23rd meeting at the newly-opened state-of-the art facility, in the presence of secretary-general Ali Abdulla Khalifa, and assistant secretary-general Dr. Mansour Mohammed Sarhan.
The panel spotlighted to promote the Isa Award for Service to Humanity in coordination with ministries local and international organisations.
The Royal Charity Organisation (RCO) has agreed to finance the $1 million-award on a permanent basis. The Award panel will cooperate with The Central Bank of Bahrain (CBB) to mint the gold medal will be presented to the winner.
Negotiations are underway with Gulf Marcom, G.W.T and Hill & Knowlton to issue booklets promoting the award.
The panel is also studying plans to launch a multilingual website promotion the million-dollar award in the Arab and international arenas, in cooperation with Al-Nadeem Company. AHN