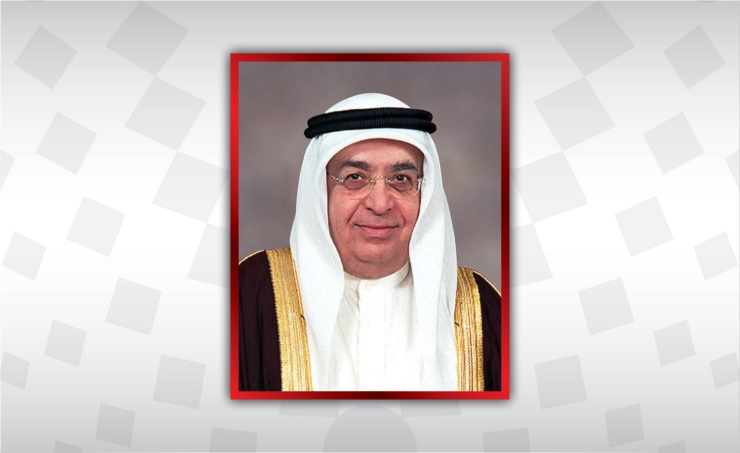 Manama, July 14 (BNA): An international jury has finished the first two arbitration rounds of the fifth edition of Isa Award for Service to Humanity 2021-2022.
His Majesty the King's Special Representative, Isa Award for Service to Humanity Board of Trustees' Chairman His Highness Shaikh Mohammed bin Mubarak Al-Khalifa was updated about results of the panel's meetings which were held remotely.
He praised the efforts and expertise of the committee, which established the first shortlist of the candidates, one of whom is likely to win the prize at the final count.
The committee will meet again to set a second shortlist before assigning the General Secretariat to conduct its field research to verify the information received about each candidate in the final shortlist.
Chaired by Professor Yan Paulson (Sweden), the jury features as members Mohamed Benaissa (Morocco), Professor Riyadh Hamza (Bahrain), Dr. Farhan Nizami (Britain), with the participation of Award Secretary-General Ali Abdulla Khalifa.
The $1 million prize is awarded in a grand royal celebration once every two years to an individual or institution, along with a gold medal, as well as a certificate of appreciation from His Majesty King Hamad bin Isa Al Khalifa.
HM the King established the award in 2008 in memory of his father, late His Highness Amir Shaikh Isa bin Salman Al Khalifa and in recognition of the achievements accomplished in his prosperous reign, including the establishment of the modern independent state, the great humanitarian services he provided to his people, and the consolidation of international friendships.
The first edition of the award was conferred on Malaysian Dr. Jamila Mahmoud for her disaster-relief efforts, while the second edition went to  Indian Professor Ashiuta Samantha in recognition of his dedicated role combating poverty and destitution. The third edition recognized the Children's Cancer Hospital in the Arab Republic of Egypt, while the fourth went to Edhi Charitable Foundation in the Islamic Republic of Pakistan for its efforts to combat poverty and destitution.