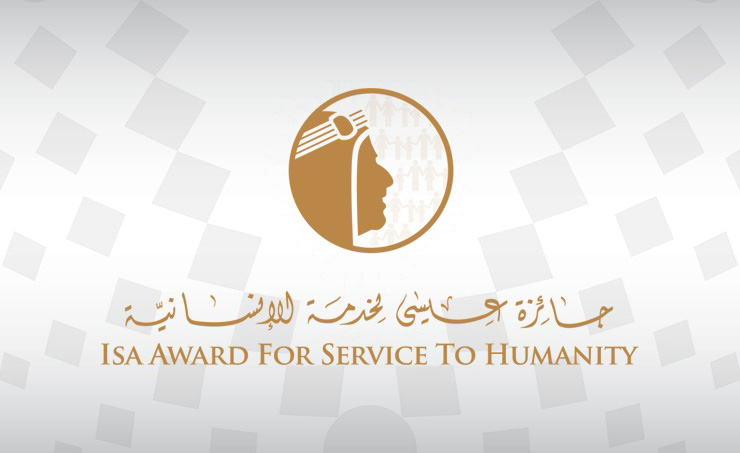 Award upholds legacy of late Amir as a strong symbol of modesty and love
In honour of the late Amir, His Highness Shaikh Isa bin Salman Al Khalifa, may God have mercy on his soul, the Board of Trustees of the Isa Award for Service to Humanity have stated that the award will uphold the legacy and character of the late Amir, his great modesty, and his love for philanthropy and services to humanity.
Established by a Royal Decree in 2009, the award will honour individuals or organisations that have made outstanding contributions to humanity at a prestigious ceremony that will be held in May 2013 under the patronage of His Majesty King Hamad bin Isa Al-Khalifa.
The Board of Trustees made these remarks during a recent meeting with His Highness Shaikh Mohammed bin Mubarak Al-Khalifa, Deputy Prime Minister and Chairman of the Board of Trustees of Isa Awards.  The meeting was held at his offices at the Gudaibiya Palace.
In addition, the Board commemorated the major achievements and humanitarian work of the late Amir, during his reign from 1961 to 1999. During this period, Bahrain gained political independence, repositioned itself as a modern state and made significant strides in establishing the Kingdom as the best-regulated financial centre in the Middle East.
Besides the spirit of tolerance and goodwill promoted by the late Amir, Bahraini citizens, witnessed major educational, medical, and cultural developments during the four decade reign.
The award, which covers 11 categories including disaster prevention and relief, education, health, and human tolerance, honours those who provide outstanding services to humanity regardless of their ethnic affiliations and beliefs.