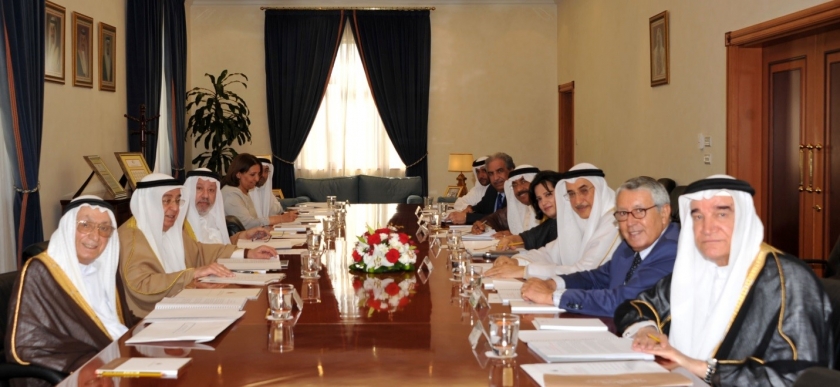 Manama, Nov. 18 (BNA):
Deputy Premier Shaikh Mohammed bin Mubarak Al Khalifa chaired at the Gudaibiya Palace today the third meeting of the third session of the Board of Trustees of the Isa Award for Service to Humanity.
The deputy premier highlighted the importance of keeping up efforts to give the award a global dimension through identifying and reaching outstanding humanitarian work pioneers, in any part of the world, who have attained unique humanitarian achievements to improve the lives of human beings to honour them and confer on them the award bearing the name of the late Amir HH Shaikh Isa bin Salman Al Khalifa. He stressed that prestigious award reflects the late Amir's tolerance and love towards all humanity.
The panel reviewed the topics on its agenda, and approved the plan devised by the Secretariat-General for launching the session of the Isa Award for Service to Humanity, as well as plan to promote it at the world level.
The Board of Trustees also reviewed the CVs of the candidates to the award's jury, and agreed to form an international jury representing the five continents to select the winner of the 2015-2017 session.
It also endorsed the offer of a Bahraini company to make a film about the laureate of the second edition of the Isa Award for Service to Humanity Dr. Achyuta Samanta and use it to participate in international film competitions.
Former Moroccan Foreign Minister and Secretary General of Aseelah Foundation Forum Mohammed bin Isa attended the meeting.