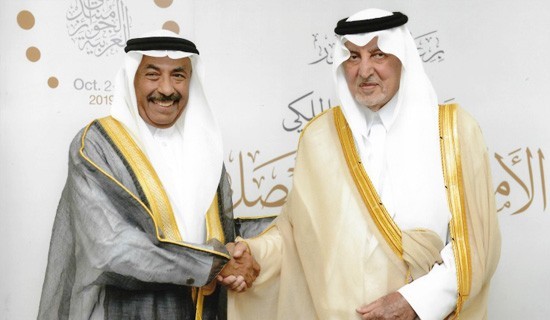 Riyadh, Oct. 7 (BNA): Isa Award for Service to Humanity secretary-general Ali Abdullah Khalifa has lauded the leading regional and international role and contributions of Isa Award for Service to Humanity at the directives of Deputy Prime Minister His Highness Shaikh Mohammed bin Mubarak Al Khalifa the Chairman of its board of trustees.
The Isa Award for Service to Humanity was tasked to manage the dialogue during a key intellectual seminar in view of its unique status among Arab awards.
This came as the King Faisal International Award hosted the second meeting for Arab Awards Forum chaired by HRH Prince Khalid Al Faisal in Saudi Arabia's capital Riyadh in presence of representatives of 22 Arab awards.
The two-day forum discussed cooperation among Arab awards and elected its board of trustees including nine Arab awards presided by the King Faisal Global Award and permanent-status membership of Palestine Award.