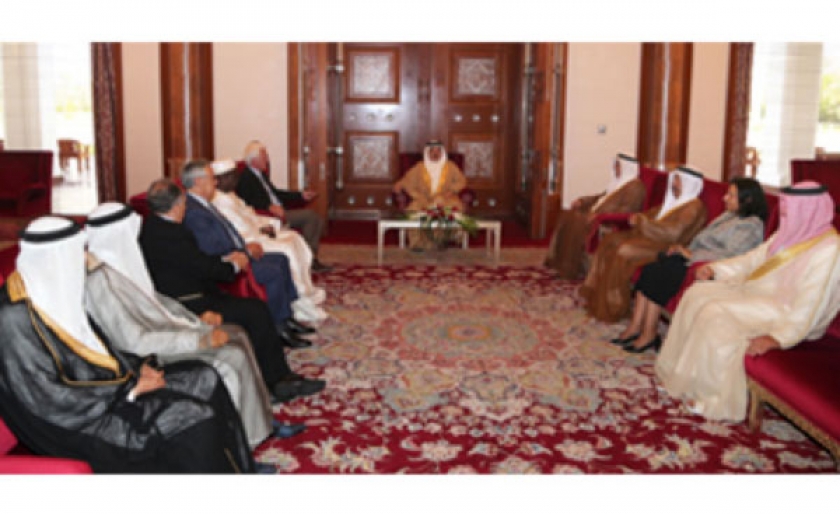 Manama, Sep 28 (BNA) – His Majesty King Hamad bin Isa Al Khalifa, today at Al-Safriya Palace, received HH Shaikh Mohammad bin Mubarak Al Khalifa, Deputy Prime Minister also Chairman of Isa Award for Service to Humanity, accompanied by jury committee members led by Professor Jan Paulson.
Deputy Premier gave an overview of the second jury committee meeting, and reviewed the Award nominees and potential winners.
HM the King lauded the jury members' efforts in considering the Award nominees' works, services and contributions to serve humanity. He appreciated their responsibilities and wished them success in their noble mission.
HM the King highlighted the importance of the Award that commemorates the humanitarian services and contributions of HM the King's late father, HH Shaikh Isa bin Salman Al Khalifa, may God rest his soul in eternal peace.
HM the King said the Award is an added and supportive value for humanitarian work in Bahrain and the world.