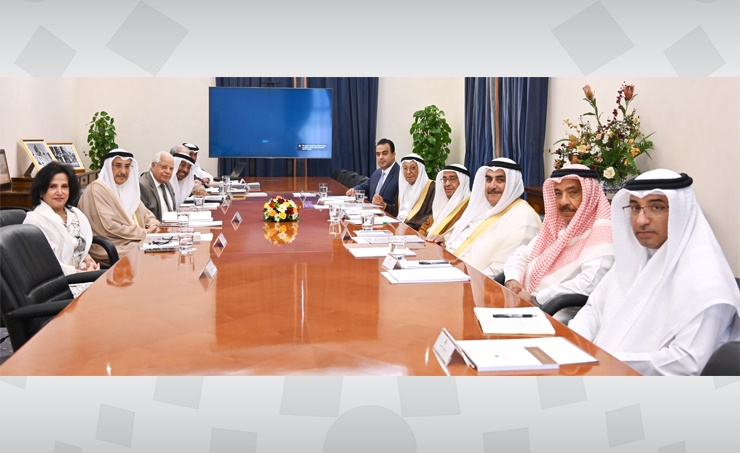 Manama, Sept. 19 (BNA): His Highness Shaikh Mohammed bin Mubarak Al Khalifa, Special Representative of His Majesty the King and Board of Trustees Chairman of the Isa Award for Service to Humanity, chaired the seventh meeting of the fourth session of the award 2022-2025.
Shaikh Khalid bin Abdullah Al Khalifa, Deputy Prime Minister, attended the meeting.
The meeting reviewed topics in the agenda and the memorandum regarding the development of the award's work during the past 15 years.
The board also discussed the results of the announcement of the opening of nominations for the award for the sixth session in the local, Arab and international media in cooperation with the Bahrain National Communication Centre (NCC), and the production of a short documentary about the award to display on airlines.
HH Shaikh Mohammed bin Mubarak was briefed on the General Secretariat of the Award's participation in the regular meeting of the Board of Trustees of the Arab Awards Forum, which will be held next October in Amman, Jordan.
The council assigned the General Secretariat to expand the participation of the Isa Award for Service to Humanity at the Dubai International Humanitarian Aid & Development Conference & Exhibition (DIHAD), which will be held in April 2024.