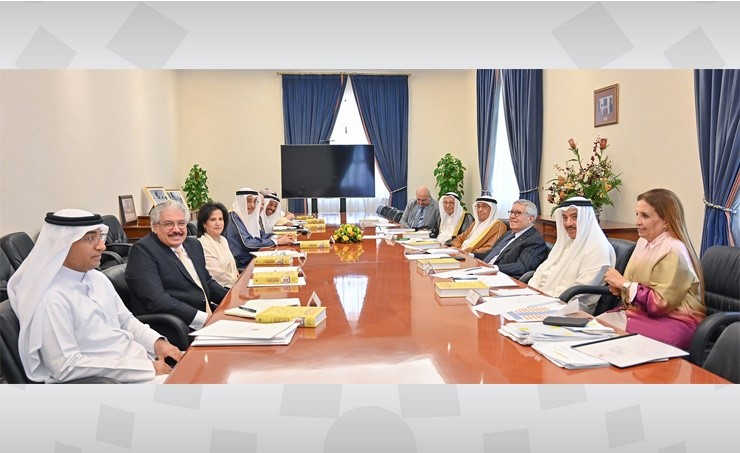 Manama, May 21 (BNA):
His Highness Shaikh Mohammed bin Mubarak Al Khalifa, Special Representative of His Majesty the King and Board of Trustees Chairman of the Isa Award for Service to Humanity, chaired the sixth meeting of the fourth session of the award 2022-2025.
The meeting reviewed topics in the agenda.
His highness was briefed on the memorandum regarding the development of the award's work during the past 15 years.
The board discussed proposals related to media role, suggestions of experts in international institutions of humanitarian concern, and what artificial intelligence (AI) can serve the development of the award. They had invited members of the previous arbitration committees whom are: Mohammed Bin Isa, Dr. Riyadh Yusuf Hamzah and Dr. Waheeb Isa Al Naser to participate in the exchange of innovative proposals that could help to anticipate the desired goals for which the award was established.