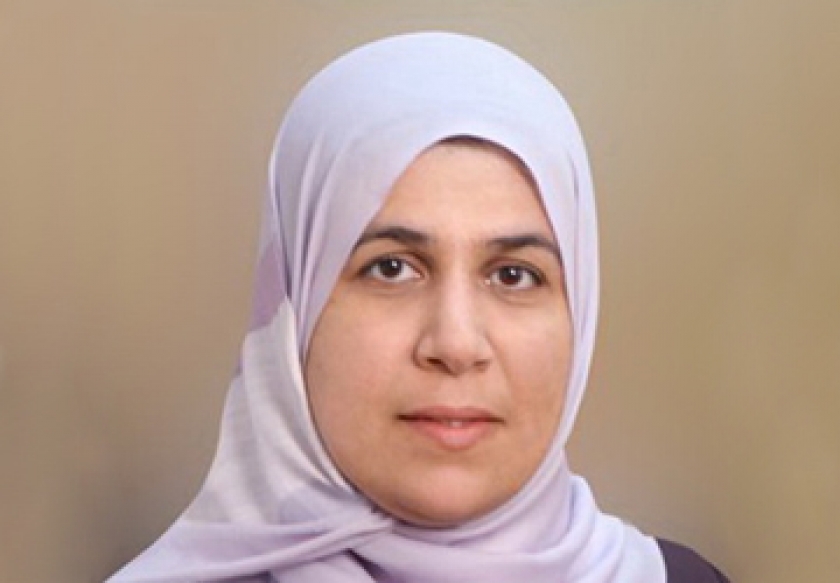 Minister of Social Development, Dr. Fatima Mohammed Al-Beloushi, praised the directives of His Royal Highness Prince Khalifa bin Salman Al Khalifa the Prime Minister in supporting Dr. Jamilah Mahmood the winner of Isa Award for Service to Humanity, emphasizing His Royal Highness's keenness on encouraging outstanding Islamic examples of service to humanity, highlighting His Royal Highness's recommendations of provision of all means of support to Dr. Jamilah Mahmood and working to benefit from her expertise and excellence.
The Minister of Social Development expressed her utmost delight that the first winner of the Isa Award for Service to Humanity is a distinctive woman, pointing out that Dr. Jamilah Mahmood provided great humanitarian services throughout her career as a researcher in disaster management.
The Minister said that the Kingdom of Bahrain is working in cooperation with Dr. Jamilah Mahmood in creating an integrated project in Bahrain for the purpose of activation of the role of the private sector in disaster management, pointing out that the Kingdom of Bahrain has always taken care of distinctive personalities who serve the Islamic and humanitarian community and that the Kingdom is working on creating a database of excellent personalities from the Islamic world to provide them the necessary support and to benefit from their expertise.
Dr. Jamilah Mahmood expressed her delight and pride in winning the Isa Award for Service to Humanity, which encouraged her to continue her career in serving humanity. The Kingdom of Bahrain, says Dr. Jamilah Mahmood, recognizes humanitarian work and seeks to cooperate with GCC and Arab countries in order to face future challenges.
Dr. Jamilah Mahmood gave a lecture last night at the Conference Hall in the Gulf Hotel themed: (The role of civil society organisations in resilience in disaster management) in which she expounded on how to cope with future challenges facing the world, accentuating that the future forewarns more chemical catastrophes and industrial accidents.