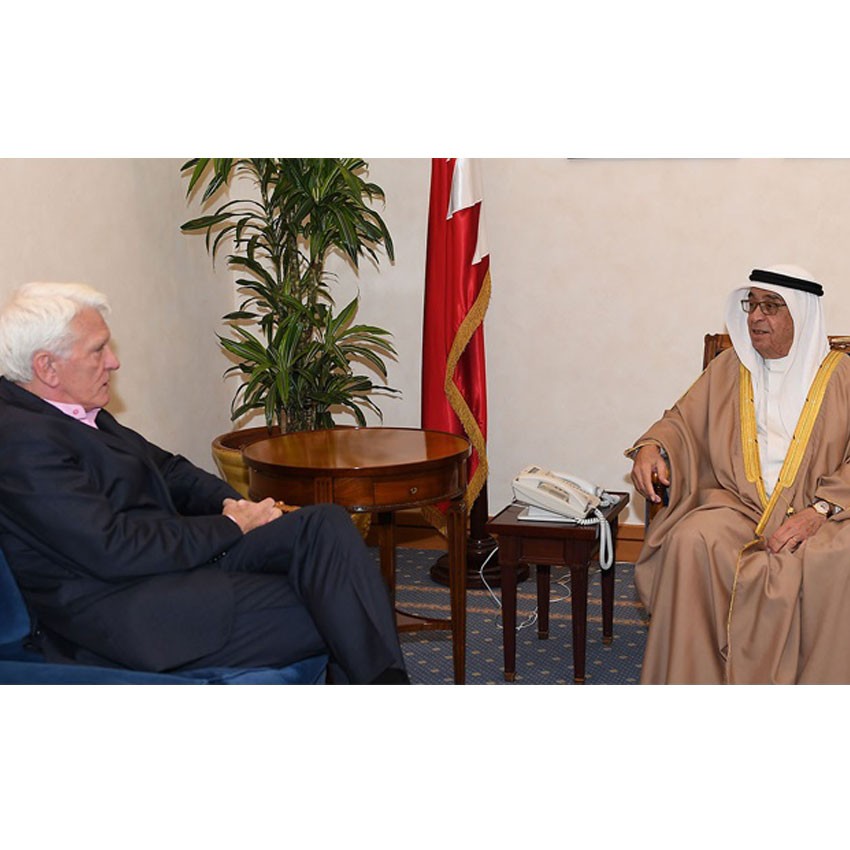 Manama, Oct. 4 (BNA): His Highness Shaikh Mohammed bin Mubarak Al Khalifa, Deputy Prime Minister and Chairman of the Board of Trustees of The Isa Award for Service to Humanity received Professor Jan Paulsson the chief of the Award's arbitration panel.
The arbitration panel will convene its full board on October 5-6 to select the names of nominees for the award at its fourth session 2017-2019.
It is worth mentioning that the Award was granted by His Majesty King Hamad bin Isa Al Khalifa, to the winners in the fields of humanitarian work.