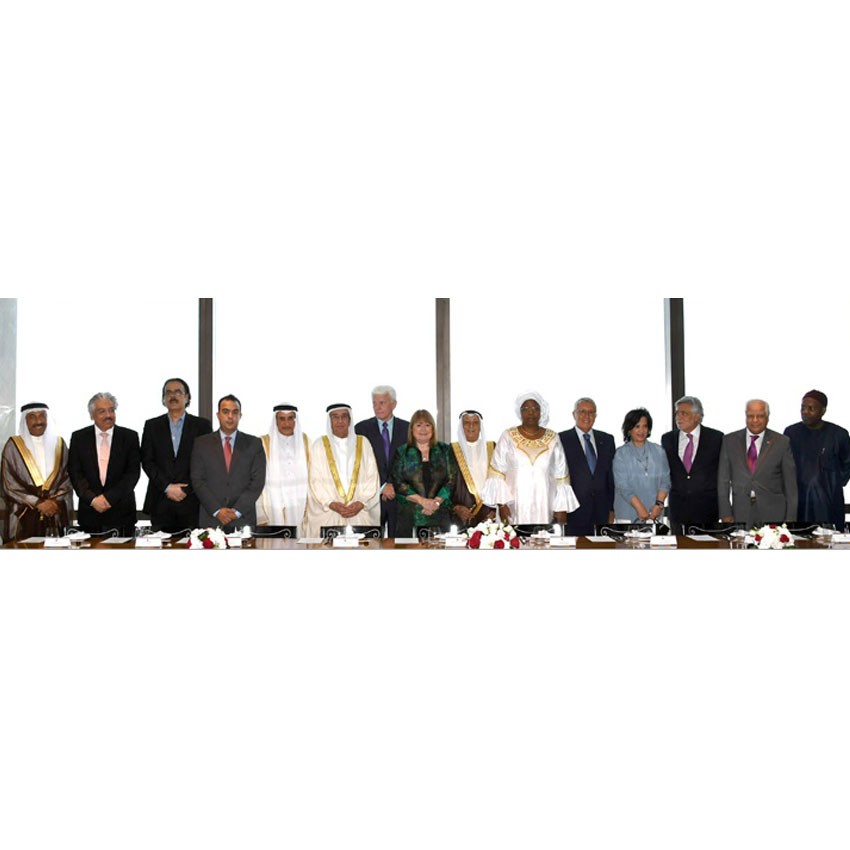 Manama, Oct.6 (BNA): Deputy Premier Shaikh Mohammed bin Mubarak Al-Khalifa, Chairman of the Isa Award for Service to Humanity board of trustees, hosted a lunch banquet at the Four Seasons Hotel, in honour of the arbitration chief Professor Jan Paulsson (Sweden) and panel members Mohammed bin Isa (Morocco); Dr. Luis Amado (Portugal); Dr. Shahid Masood Khan (Pakistan); Dr. Dr. Awa Marie Coll-Seck. (Senegal); Susana Mabel Malcorra (Argentina); Professor Riyadh Youssef Hamza (Bahrain), in the presence of award secretary-general Ali Abdulla Khalifa.
The award chief briefed the Deputy Premier on results of the meeting which focused on the works of the nominees for the 4th edition of the Award 2017-2019.
The Deputy Premier commended the dedicated efforts exerted by the arbitration panel, hailing their expertise in shortlisting the nominees which are vying for the award before announcing the winners.
The Isa Award for Service to Humanity is bestowed every two years in a grand ceremony to an individual or institution.
His Majesty King Hamad bin Isa Al-Khalifa launched the award ten years ago in tribute to his late father, His Highness the Amir, to acknowledge the achievements and humanitarian services which marked his prosperous era.