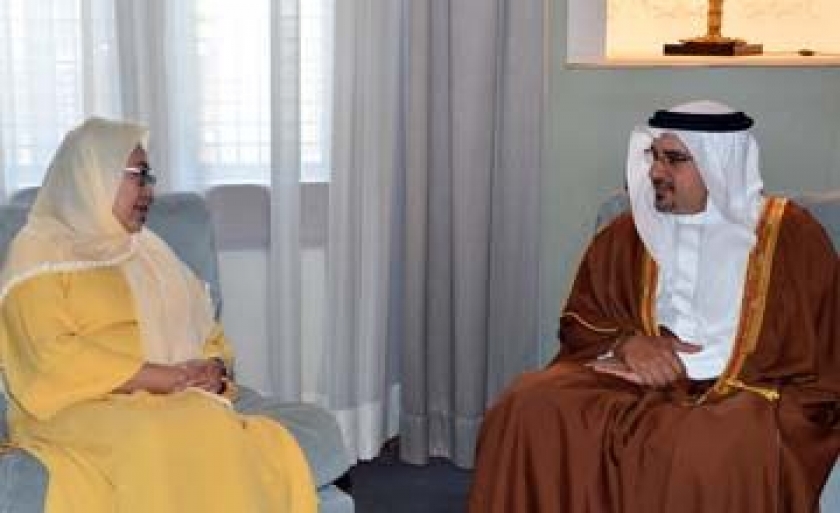 His Royal Highness said the award, bearing the name of the late Amir Shaikh Isa bin Salman, was an initiative led by His Majesty King Hamad to recognise the efforts of those who dedicate their time and energy to serve humanitarian aspects.
His Royal Highness welcomed the second visit of Dr Jemilah Mahmood to the Kingdom of Bahrain, noting her many humanitarian endeavors. He said the visit was an opportunity for people in Bahrain to benefit from her experience in humanitarian and volunteer services, and to encourage the involvement of Bahraini youth in its various disciplines.
Dr. Mahmood said she was pleased to meet His Royal Highness, praising his interest in enhancing the role of civil society organisations and for his official support for their efforts. She said that considered the Isa Award a valuable endorsement of her work.